2018 has been a really fantastic year for 91 Ways and for food! With a packed program of events over the year, we have been lucky enough to share foods from all over the world with people who truly treasure them, as part of their cultural heritage and their food memories.
At one of the final events for 2018 we were asked to provide breakfast at the Fair Saturday event in Hamilton House, instigated by the Mayor, Marvin Reeves. Fair Saturday was created as an antidote to Black Friday shopping excess and it is quickly gaining momentum across the world.
We worked with our community cooks to create a buffet-style breakfast for over 60 people, and the result was a beautiful selection of dishes reflecting out cooks cultural heritages. This included Eritrean eggs from Negat, truly authentic tortilla from two Spanish cooks, Malawian donuts, and lots of "jazzy" beans which is a recipe Kalpana inherited from her father – the secret ingredients being tins of baked beans and lots of spices!
Amongst all this beautiful food was an indulgent Bangladeshi dish made by Ash & Monira Chowdhury. Mishti Doi (sweetened yoghurt) is a creation based on a family favourite found in the yoghurt shops that are part of daily life in Bangladesh. The result is this beautiful creamy dessert which we couldn't resist so we just had to ask for the recipe!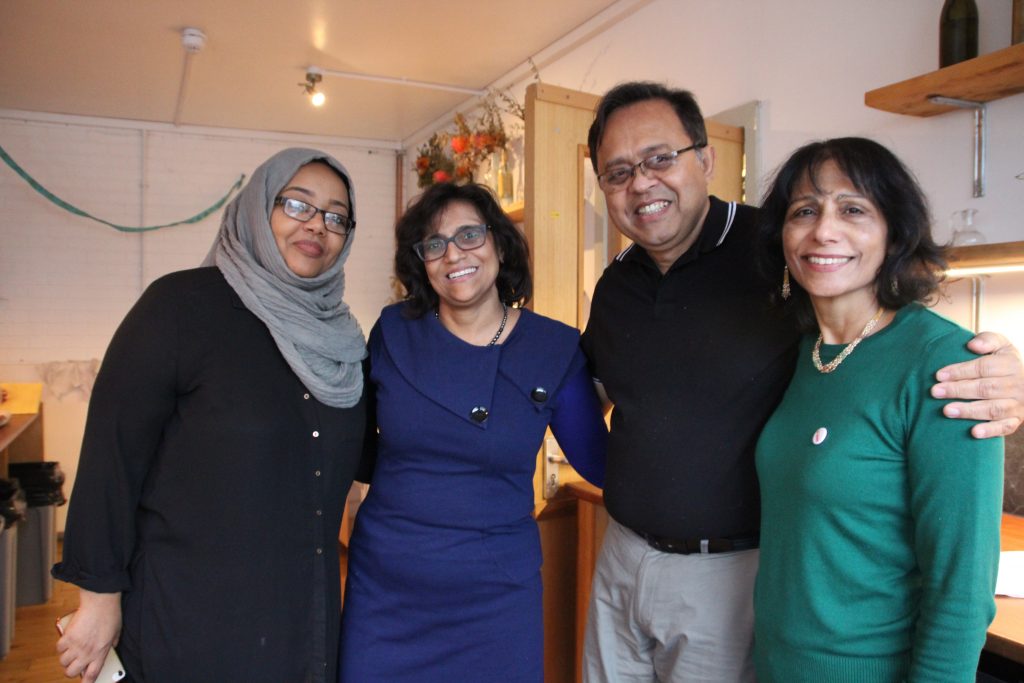 This is Ash's recipe, and he has lots more recipes available on his blog. WE asked him to tell us more about this delicious dessert:
"Mishti Doi, or sweetened yoghurt, is the ultimate Bengali dessert. If you can get it right, it will win the hearts and minds of your guests every time. And with my recipe you cannot go wrong!
Obviously this recipe is for those Bengalis who live abroad and try hard to recreate the Deshi Doi they miss so much. Everyone knows, it is a hit or miss thing – it can be a disaster if you are having guests and you just found out that your Doi did not set You can only look at the liquid pot of frustration in despair and brace for the impending embarrassment. This recipe is tried and tested and takes just 1 hour!"
Ingredients
1 kg Greek yogurt (full fat)
1 can sweetened condensed milk or Carnation Caramel to get the distinctive colour.
1 cup cream
2 pinch salt
Method:
It couldn't be simpler:
Mix it all up slowly and carefully not to get air bubbles in.
Place in a pre-heated oven at 100c for 45 minutes (1 hour for extra thick).
Bring it out and let it cool then chill.