Recently the lovely Duygu got in touch to share her story and her delicious moussaka recipe with us and it was so good we couldn't keep it to ourselves! With the weather turning colder and we're at home more then ever before, we've found it's the perfect time to cook comforting favourites. What are you planning on cooking this winter?
Read on to hear about Duygu's journey and her love of cooking, followed by her special Musakka recipe:
"I always have passion with cooking since I was a little girl. When my mum went out I went to kitchen and opened refrigerator or food storage. I always love mix interesting ingredients and spices. Kitchen was like a chemistry laboratory for me . I liked to try new things even I was unsuccessful sometimes.
Then I grow up and had to forget my passion with cooking. Because I need to work and the easiest way is not to be a cook to help my family. I have found a job as secretary and worked for 10 years. I never liked office atmosphere and then I left my job and after my daughter has born. We moved to Bristol when she was 3 years old and I started to cook again.
Now, I am cooking and baking every day and I don't need to have any spare time to cook. I am creating time to cooking and baking. Here is my favourite Turkish dish Moussaka. I would like to share my recipe with 91 Ways family."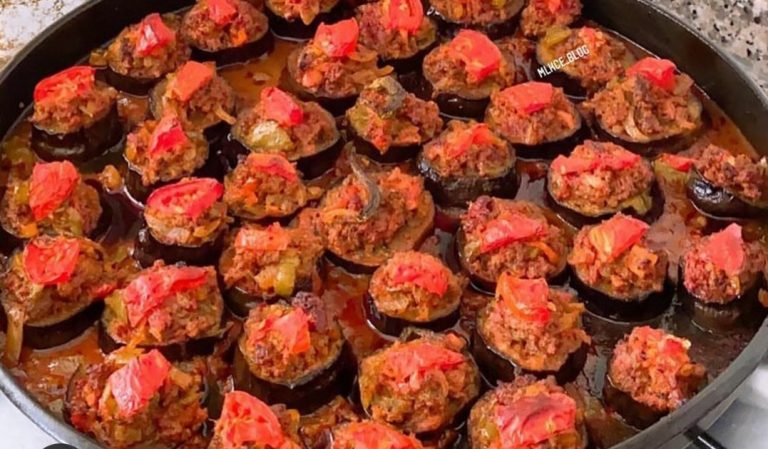 Moussaka (in Turkish we called Musakka)
(For 4 people)

Ingredients:
4 aubergines
200g beef mince
1 large onion
3 large tomatoes
1 cup fine chopped parsley
Vegetable oil (to fry the aubergines)
1 tsp salt
1 tsp black pepper
1 tsp sweet chilli (or if you like hot chilli) powder
1 tbsp tomato and pepper paste mix
2 tbsp olive oil
150ml boiled water.

Method:
Slice the aubergines as circle and fry them in vegetable oil.
In another pot, put olive oil and onions. Fry them until soft. Add beef mince and keep stirring. Add tomatoes and tomato-pepper paste mix. Mix them well and keep stirring. Add parsley, salt and pepper and then add boiled water and close the lid. Cook them for 15 mins.
Put fried aubergine slices in an another oven tray and add mince sauce on top (if you like you can add cheddar grates as well) Put your tray in oven (180°c) and bake until have a crispy top (nearly 15 min). 
I hope you like my recipe. Have a lovely cooking. – Duygu
Thank you Duygu for sharing your recipe with us! As always, we'd love to know if you end up making this recipe, or if perhaps you have your own variation? To be featured on a future 91 Ways blog, please submit your recipe and story here.