The talented Thai cook Gena Goss has shared this yummy Satay Noodle Salad recipe with us, perfect for a sunny weekend! Enjoy!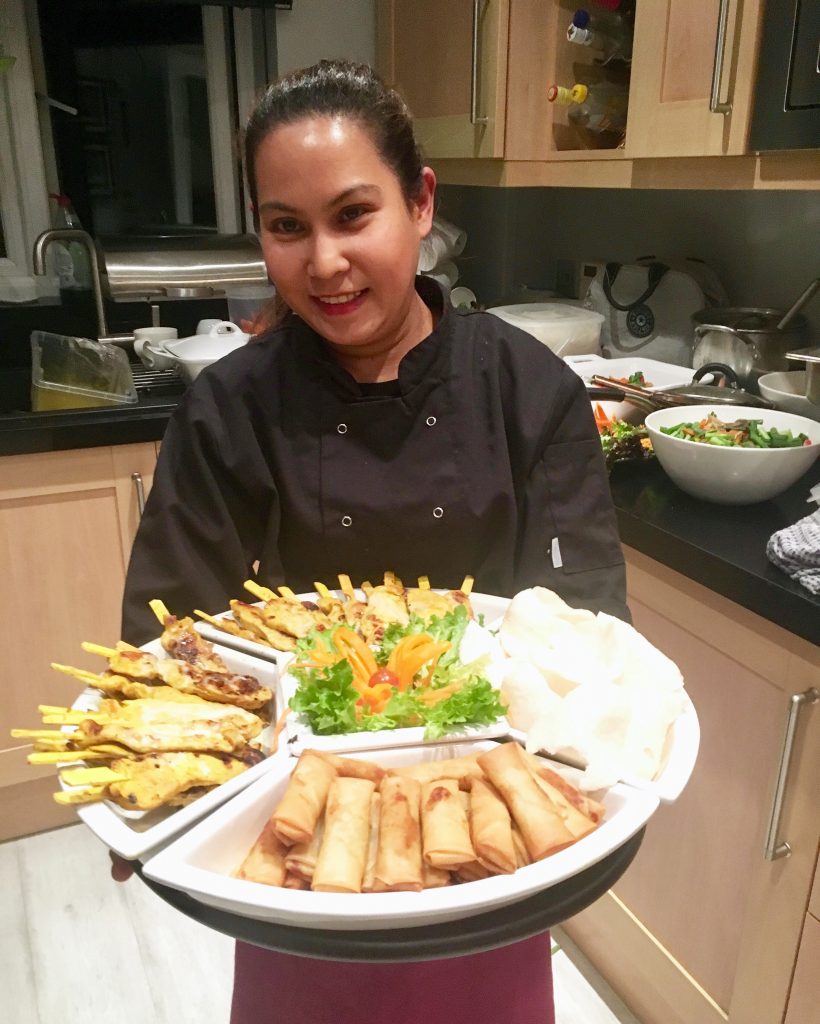 Gena says "It's a super crunchy and refreshing salad from the mint and plenty of veggies, all topped off with a with a creamy satay dressing…YUM! You can use any vegetable you like, I used what I had in the fridge…As satay dressing is already rich and creamy, I prefer rice noodles over egg noodles or soba to keep the dish light"
Thank you, Gena for sharing this yummy recipe! We can't wait to try it!
Satay Noodle Salad Recipe
Serves 2-3
Dressing Ingredients
2 tbsps peanut butter
2 tbsp fish sauce
2 tsp brown sugar
3 tbsp lime juice
6 tbsp coconut milk
2 tbsps dried ground chilli
Salad Ingredients
200g rice noodles, soaked (according to packet instructions, I soaked mine in boiled water for 10 mins but it may vary depending on the type of noodle you're using)
1 cup cabbage , shredded
1/2 cup radish, fine julienned
A small bunch of fresh mints, thinly sliced
1 large red chilli pepper (optional) •
To Make
Mix dressing ingredients in a bowl until smooth. Toss noodles and remaining ingredients with dressing, then serve at room temperature.
To Garnish
Sprinkle with some peanuts, crispy onions and lime wedges.