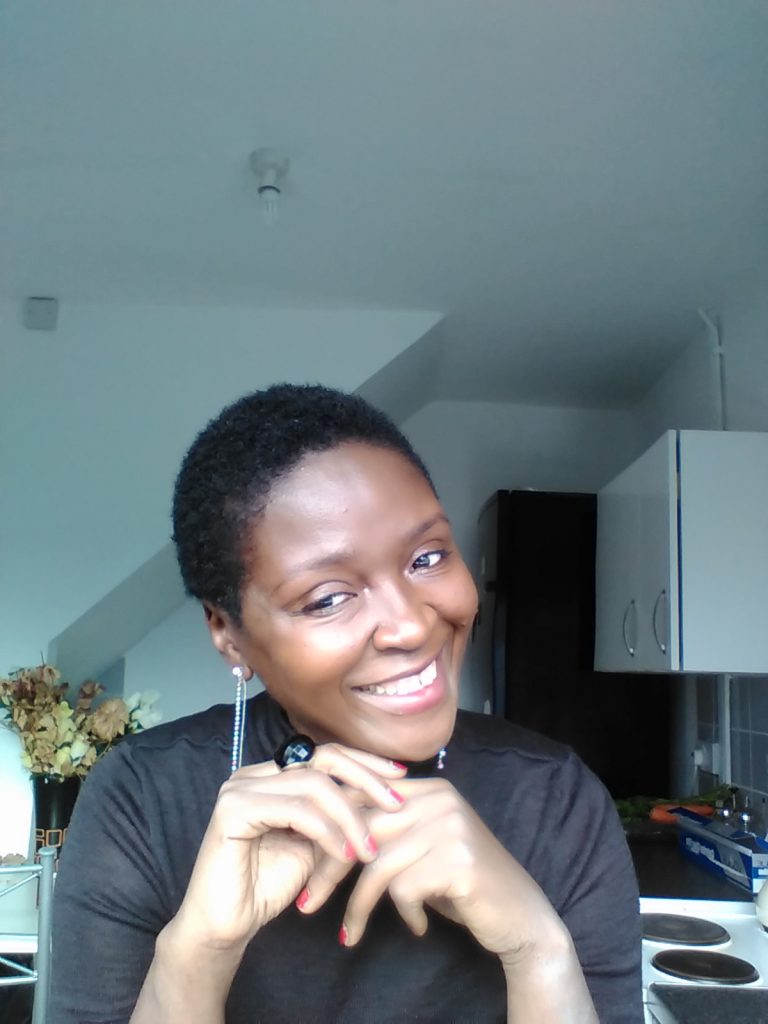 Grace Ekall, an inspirational healthy-living coach who has recently developed 
her own chilli sauce,
  shares her lentil soup recipe and how a mother's love and dedication to wholesome, healthy cooking can make such a huge impact on us.
My dad was a CEO of a French timber company. My mother was a trained nurse and natural medicine enthusiast, who stayed at home to look after my 10 siblings and I.
She was an exceptional, dedicated and passionate mother, neighbour, friend and a great wife to my dad. We were extremely privileged. Although mum insisted that we do the dishes and other tasks around the house – on the weekends so that our housekeepers could have a break, we never complained too much because there was always something delicious to look forward to.
She cooked all our meals, as she was not comfortable giving that responsibility to someone else and could not bring herself to buy commercial foods in the shops or on the street. Everything we consumed was freshly made and locally produced. In fact she always had "la ceinture verte," which is the French way to describe a ring of vegetable patches around a home.
She was also willing to walk several kilometres to find fine soil where she cultivated tropical goodness such as legumes, cassava, plantains, taro, corn, pineapples, peanuts, pumpkins and yams. Juicy guava, sabasaba, soya beans, tomatoes, lemons and limes guarded the house, while a short distance away we'd have a couple of avocado trees, mango trees, orange trees and scotch bonnet chilli bushes. Our meat was mostly brought home by dad's hunters or our free range chicken and the fish was straight from "La Kienke," a local river, or "La mer" our local and popular blue ocean.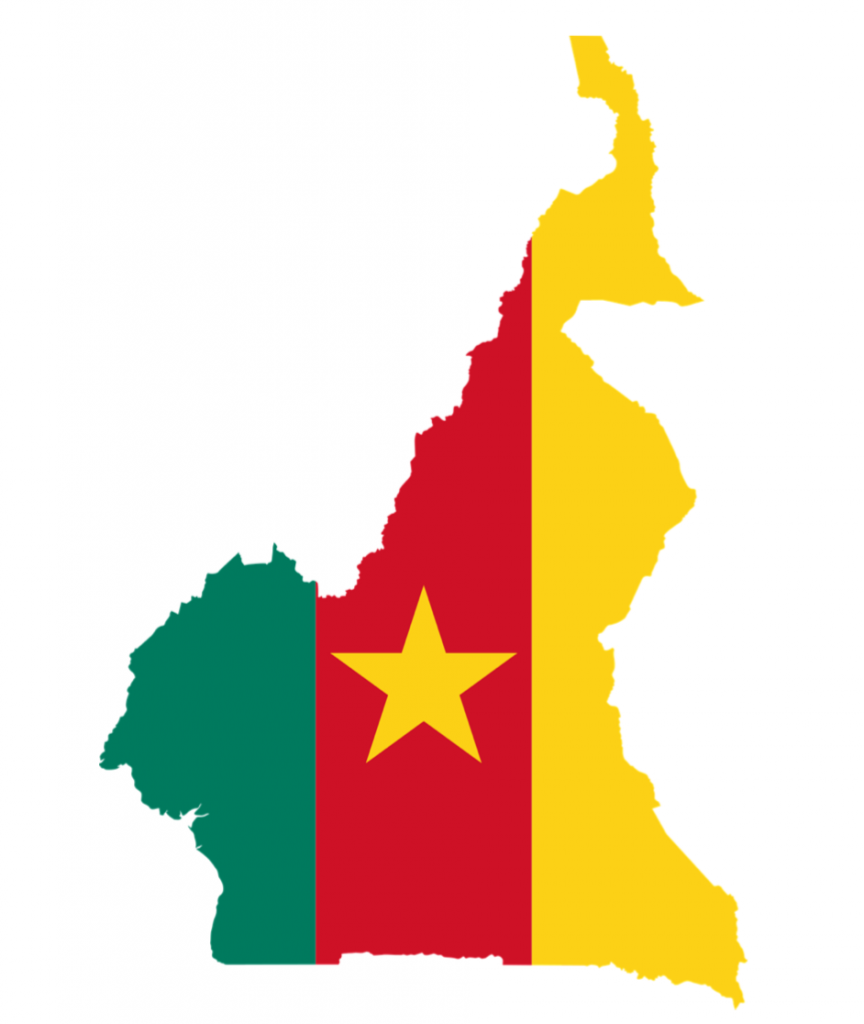 Nature, herbs, spices, good foods and seeing people cook with love brings me fun memories of her.
Her love for us was pure love of a great mother for her children – and her best gift, was to teach us all how to cook (girls and boys) which was unusual in our community. Growing up we'd practice cooking using cans as pots then she'd buy us a 10 – 16 oz clay pots. And we used raw ingredients from around the house to try and reproduce her absolutely delicious dishes.
I am forever grateful to her, and I'm making sure to pass on all I know to my beautiful daughter.
The love of good/healthy food moved me to create my "Healthy HOMEMADE Chilli Sauce".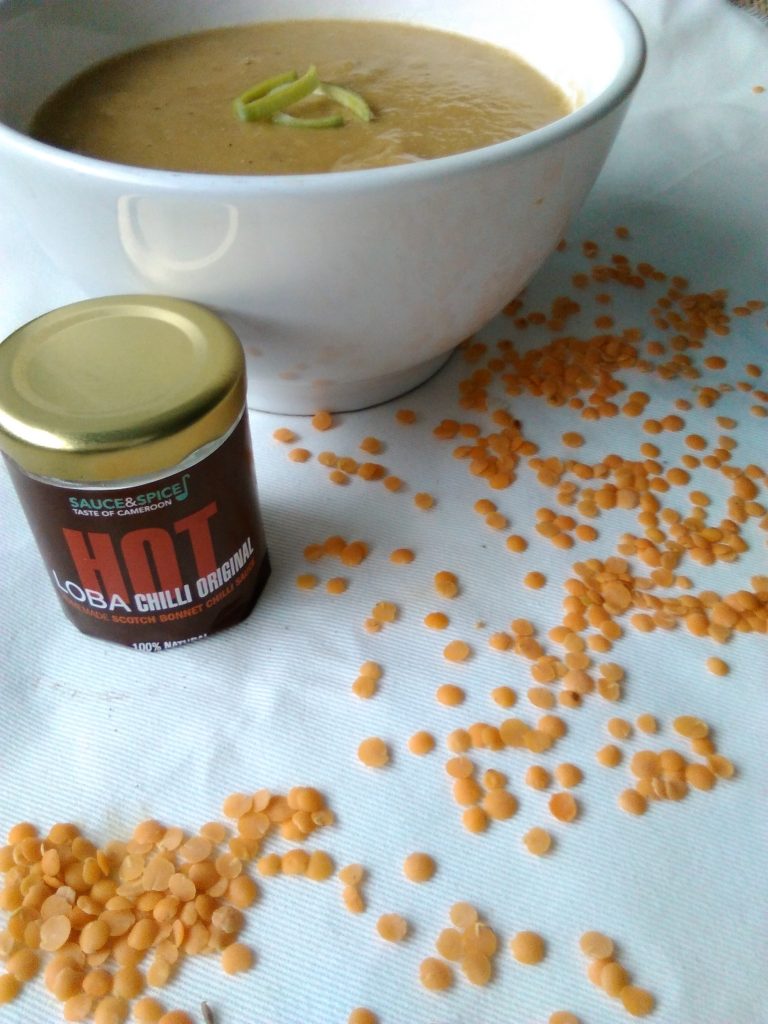 Grace's Lentil Soup with LOBA
Ingredients
●  2 cups Lentils
●  Any winter veg. (1 or 2) I used carrots
●  Onion (1) and garlic (4c) chopped
●  LOBA chilli sauce (1 to 4 tsp)
●  Tomatoes (2 large)
●  Good stock (1.5 litres veg stock)
●  LOBA chilli sauce (1 to 4 tsp)
● 2 tsp Coconut oil or rapeseed oil
Ready in 20 minute
Preparation time: 5 minute
Cooking time: 15 minute
Serves 8 people
Preparation
Heat the coconut oil in a pan on low heat, add onion and fry gently after about 3 minutes add the garlic after about a minute or 2 add the carrots (2 small) or any other winter vegetable, add the tomatoes and cook for about 5 minutes.
Add lentils, ( that you've washed pre-cooked for 5 minute or more depending on how dry the lentils are) keep cooking , stirring occasionally, for a few minutes. Stir in the stock, season with salt and LOBA chilli sauce. Bring to the boil, reduce the heat and simmer for a few minutes.
Blend it all in a blender. Your soup is ready. No need for cream.
Great for the Winter… Enjoy!
Please do consider supporting 91 Ways