Building Partnerships in South Bristol
Ever since our community coordinators Samina and Sophie started a few weeks ago, they have been hard at work connecting with communities and finding out how we can provide the most effective help.
They started by identifying areas of need in Bristol and dividing them between them, depending on who had pre-existing links or knew an area better.
Then they started reaching out to these places, finding out what they needed that wasn't currently being provided by other Covid relief programmes, and working out if, how and when we could get it!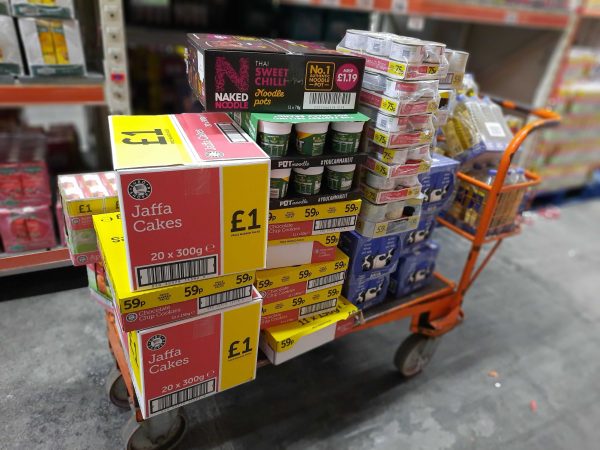 Discovering The Tin Opener Shortage
Our first delivery was to the Withywood Centre food bank, which has seen the number of people using its services triple during the pandemic.
Sophie delivered 200 rolls of toilet paper as this was their most urgent request. Due to the increased demand, they need this and other items on a weekly basis. You can check what they need and donate items directly to them, as well as indirectly via our Covid Fund, which we will continue using to support them and other groups across the city.
Sophie also visited all the South Bristol food banks and learned that tin openers are needed, as sometimes people do not have tin openers and so can't open the food they are given. We are looking into ways to partner with suppliers to see if we can meet this need.
Sophie is also working to better understand the needs of isolated older people in South Bristol (something that may rise with covid testing for the new variant), and linking with other partners such as Bristol Ageing Better, Feeding Bristol and Bristol Older People's Forum to find solutions.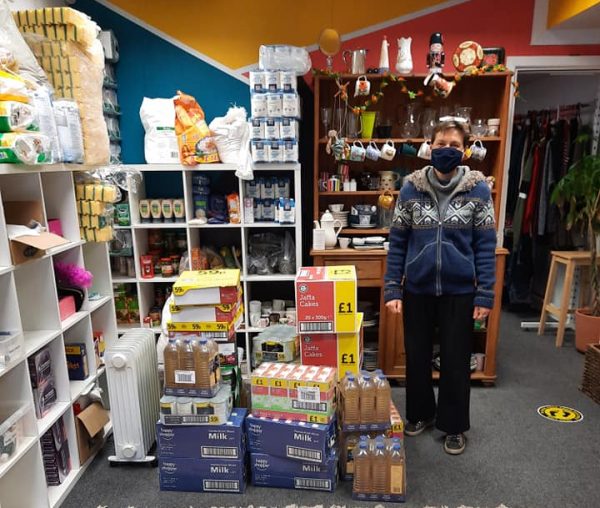 Connecting the Dots
We have begun an ongoing relationship with Aid Box Community, a local organisation that provide support, supplies and sanctuary to refugees and asylum seekers in Bristol. Armed with a list of requests, Samina stocked up on pot noodles, biscuits, oil, milk and tuna and delivered them to Aid Box.
Samina also delivered meat and middle Eastern food to asylum seekers as part of Bristol Hospitality Network. Going forward we plan to provide both of these sets of deliveries on a weekly basis for as long as we can.
Samina connected Abdul Malik, Chair of Easton Jamia Mosque, to Borderlands, a charity who support refugees and asylum seekers. As a result of Samina reaching out, attendees of the mosque donated 70 food parcels to the charity which were purchased from local business Bristol Sweetmart and contained items such as grains and tinned foods. We look forward to continuing to build links with the local community and charities.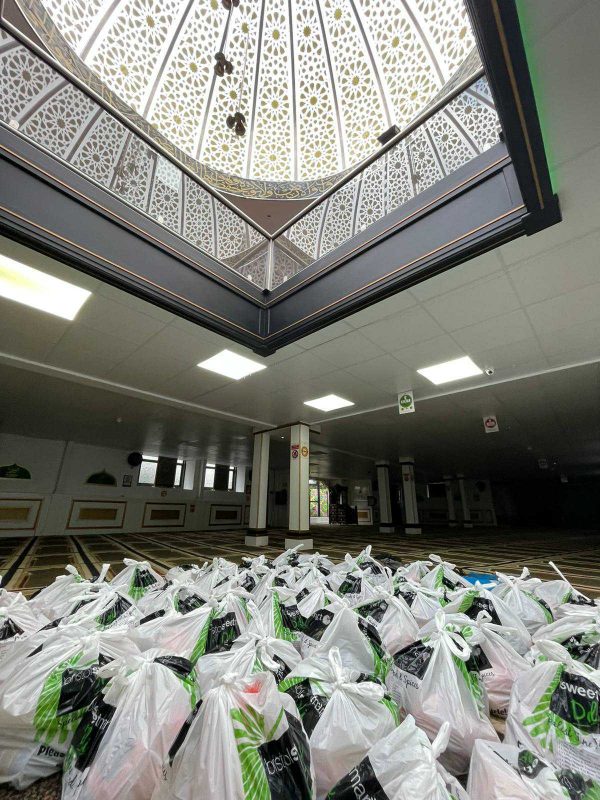 BCC Emergency Fund
We also had some brilliant news this week, finding out that we have received funding from Bristol City Council's emergency winter fund. This is specifically to help provide food and support to refugees and asylum seekers, and will help us reach even more people.
Since we heard we would be getting this funding we have been busy planning how best to use it to benefit as many people as we can. At the moment this looks like working in partnership with Borderlands, Bristol Refugee Women's Rights, Aidbox and Bristol Hospitality Network to support and get food to those who are most in need.
We have lots more plans, so will keep you updated. In the meantime, please spread the word about our Covid Relief Fund, and donate if you can. Thank you.