We are really excited to kick off the new year by introducing you to our new Community Coordinators, Samina and Sophie. They have joined us to work on a Covid-relief project, with an initial focus on working out where there are gaps in local provision and how best these can be addressed. They both have a huge amount of knowledge and experience in community support projects, so we know they will do a great job and their work will enable us to target our future work so that it helps those that need it most. We asked Samina and Sophie a few questions to get to know what makes them tick – and as always with 91 Ways, people and food are at the core!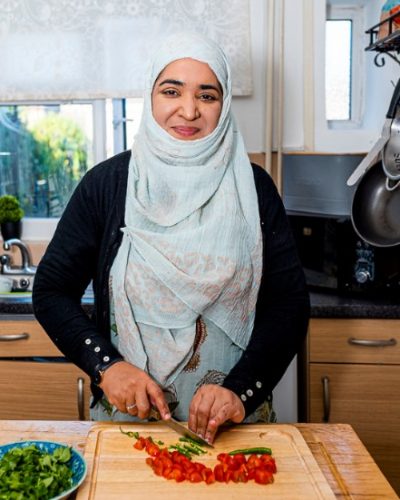 Hi Samina! So, can you tell us a bit about your relationship to food and Bristol?
Bristol has been my home for many years.  I enjoy the diversity of Bristol and the wide array of restaurants and cafes it offers, often eating food from the many cultures of Bristol. 
 Food has always been an integral part of my life, growing up in a Pakistani household whereby my mother would share food with our neighbours and cook for family weddings.
Taking inspiration from my parents, we often cook as a family, and eat with family and friends, getting together during Eid festivities and family birthdays.  Food being an integral part of our lives, bringing people together. 
How did you first get involved with 91 Ways?
I attended 91 Ways first event, The Peace Cafe and I was inspired by Kalpna and the other community cooks, to bring the community together through food.  I was fortunate to attend as a volunteer at a supper club and I was invited as a guest community chef to teach families attending a foodclub over the Summer. 
During lockdown, I was able to fundraise and help provide foodpacks and meals to many organisations, from which I saw how food poverty is a concern in Bristol. I was therefore keen to work with 91 Ways as Community Coordinator 
Can you tell us about some of your favourite places to eat out?  
Bristol has an array of restaurants and we often enjoy eating Middle Eastern food and Chinese food if we go out.  Our favourite restaurant is Wusur Restaurant on Gloucester Road and Yakinori on Park Street.  If I am in town I like to eat from Eat a Pitta and desserts from St Nicholas market.
That all sounds delicious! What about a favourite food memory from growing up?
One of my favourite food memories is when my mum would make a roast turkey infused with spices, roast potatoes and vegetables.  It was a time for the family to come together, as we all had a day off work.  It was my task to make pudding, which was often fruit cake and a chance for good catch up.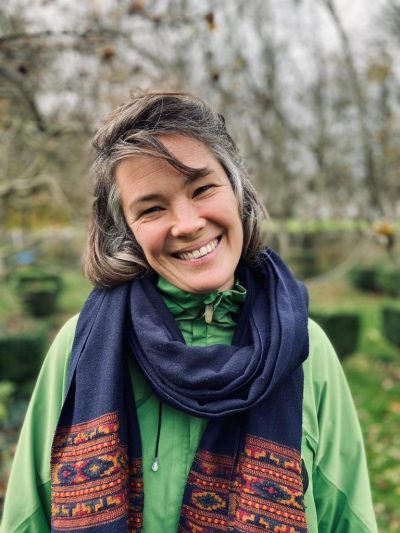 Hi Sophie! So what drew you to 91 Ways?
The times we are living are extremely challenging in many ways, and I know the power of strengthening communities by cultivating networks of support and care is more important now than ever.
As a facilitator I am passionate about the importance of bringing people together, as well as feeding and being fed in good ways. I am looking forward to working alongside people in the city that I love, and hopefully in regenerative and sustainable ways.
So what will you be doing in your role?
I will be focussing on identifying gaps in provision and building connections across the city, with particular initial focus in South Bristol.
Great, we're so pleased to have you on board! Where do you like to eat out (when we can)? 
I am very lucky to have some wonderful chef friends, and love eating in their kitchens where we can laugh loudly and play silly games!
How about a favourite food memory that evokes a special time or place for you?
My favourite food memory is putting loads of sugar on our cereal at grandma and grandad's! It felt like a special treat, and I loved the crunchy Shreddie's sweetness as well as the comforting feeling of grandma's spoons, bowls and tablecloths.