There is no typical day at 91 Ways! But here is a look at a Wednesday morning in April to give you a taste of some of the work we do with different communities.
From Sophie, Community Coordinator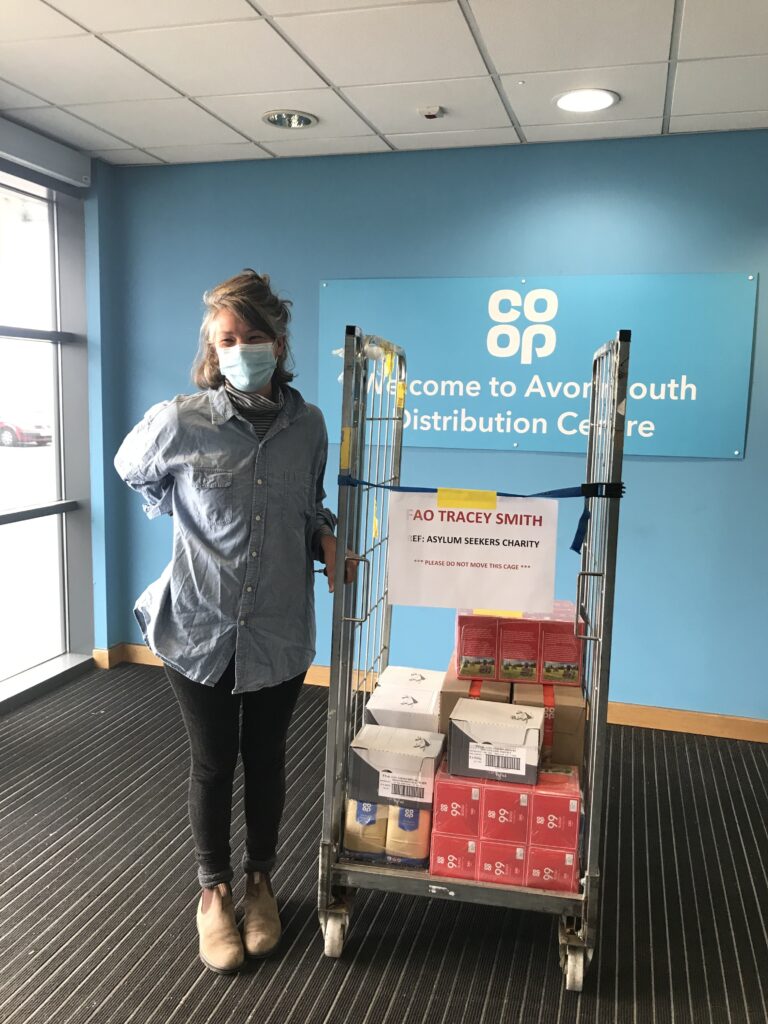 The life of a community worker is always eventful, and one of the things I love about responding to emerging actions and needs is that each day is different and I get to meet and work with wonderful kind humans!
Wednesdays have been busy for Samina and I in our roles as community coordinators. For example, this morning I drove to the Avonmouth Coop depot to collect crates of dry essential items that they have kindly donated for our emergency food provision to Bristol Refugee Women. I had an awkward photo taken by the sign (wish I'd brushed my hair!) then drove over to St Pauls to meet Amina and Samina to set out the food that we provide there to 30 refugee and asylum seeker families.
Samina had already been busy ordering all the fresh fruit and veg from Total Produce, as well as running around coordinating donations from the Plough, Asda and other groups. We unloaded all the food and laid it out for the women who began arriving early – and Total Produce hadn't yet, eeeeek!
Amidst giggles and stresses (where would the van park?!) we managed to get all 20 or so crates of fresh fruit and veg into the community room. Amina then distributed to all the women, whilst Samina drove to St George to drop some off with another volunteer, Suad. I hot footed it back to my house to work on a funding bid so that we can continue to deliver this emergency covid response until other groups are up and running again. All before lunchtime, phewf! Over to you Harriet…
From Harriet, Events Manager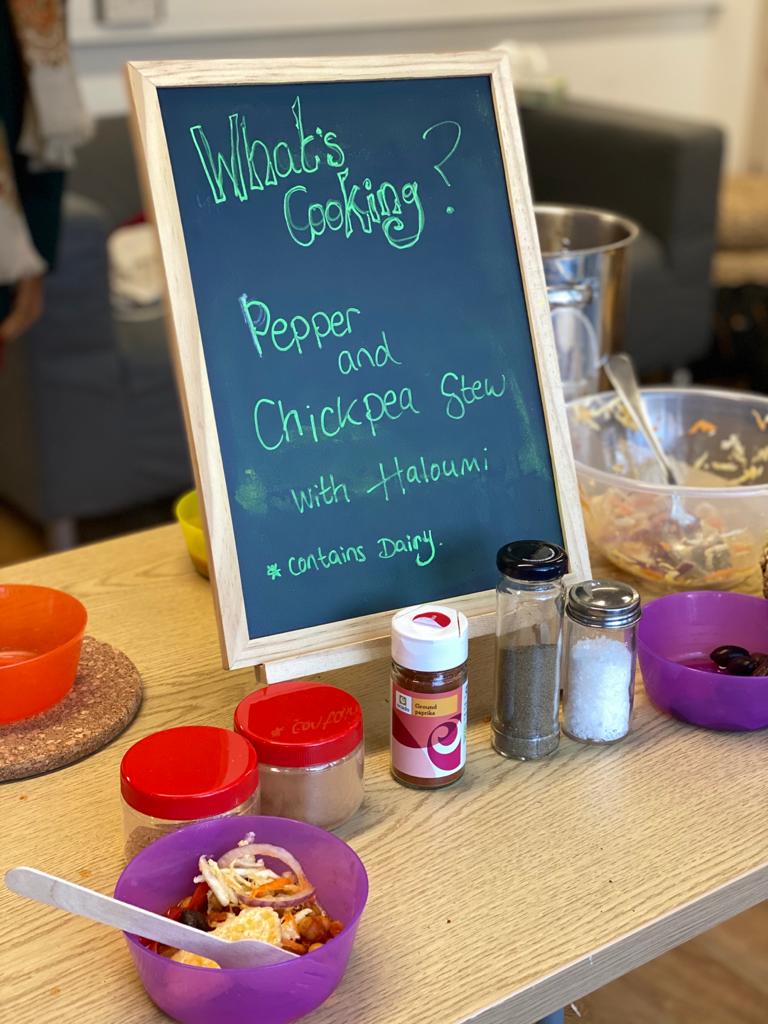 Late Wednesday morning we work with Feeding Bristol and The Children's Kitchen at St Paul's Food Club. Food clubs are set up all over Bristol to help provide high quality fresh ingredients to families at a very economic price.
Our role during Food Club is to encourage discussion about the ingredients available to inspire recipes and to avoid food waste. We will also run a short demo/taster using the ingredients that have arrived for food club that day. It's a ready, steady cook style as we often find out that morning what's available. In the past we've put together stews, tacos, celeriac coleslaw and fried plantain. We're always ready with some fresh fruit to entertain little ones in the queue.
It's great that restrictions are slowly lifting and we can see the club's are going to get back to a sociable space to share cooking tips and advice. There's always a discussion around how different cultures use certain ingredients in completely different ways so we're always learning and getting inspiration for our future events.
From Hannah, Project Administrator
As I'm new to 91 Ways I am keen to get an overview of the work we are currently involved in, so in the evening I had a video call with Sophie and Samina, and then Harriet to get an update on their projects and how the days events had gone, keeping note of the goings ons so I can make sure we can let everyone know what we're up to on here and with our newsletter, which incidentally you can sign up to here!
Our days vary so much and are beginning to look very different as we are finally starting to look to planning our future events and have been having meeting with other organisations about venues, collaborations and working with the community. We can't wait for our next supper club and community breakfast – watch this space.