How can you help us
Your support as a volunteer, by attending a supper club or making a donation enable us to continue our work; we pledge to go into every community in Bristol and work to forge understanding between people. We need your help to strengthen our communities, build ties and be an inspiration for all cities in the UK, and beyond
Pledge your support here and read more about our plans. Our target for 2019 is £25,000 and this will allow us to continue the work we are doing across Bristol; uniting communities.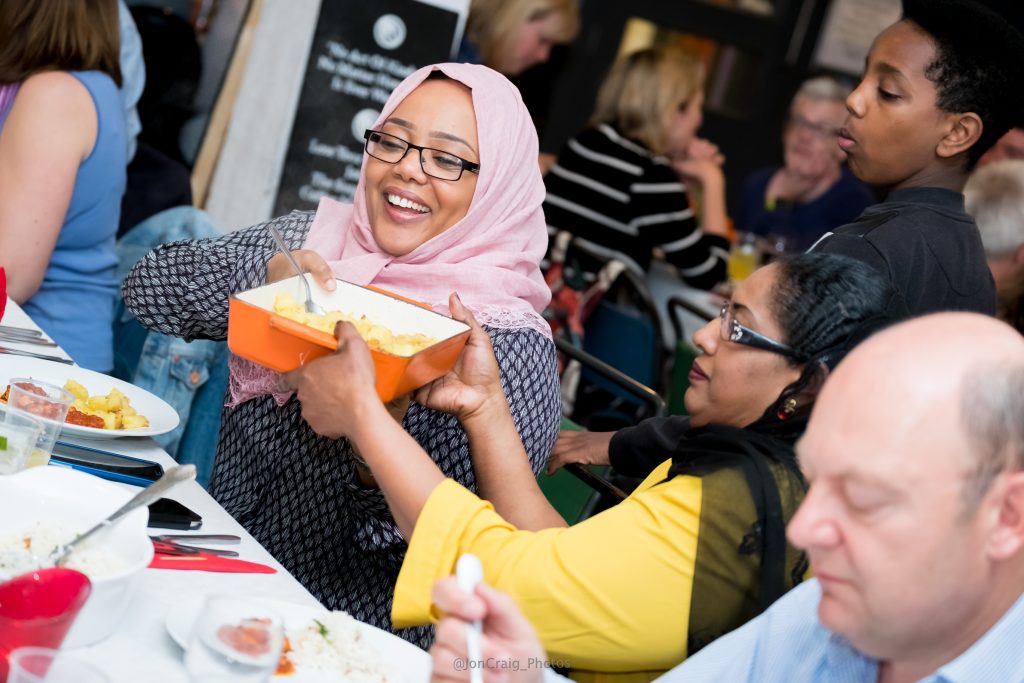 We're recruiting!
Our Supper Clubs and events have really taken off and we're looking for volunteers and community cooks to join our amazing team.
Are you passionate about connecting people together? Have a passion for food or love cooking you'd like to share your food? 
Do you love the buzz of making events happen?  Can you spare a few hours here and there?
Come and join us! We have several events per month, so choose which you'd like to get involved in as and when they come up – and we'll give you full training and support
Photo credit: Jon Craig