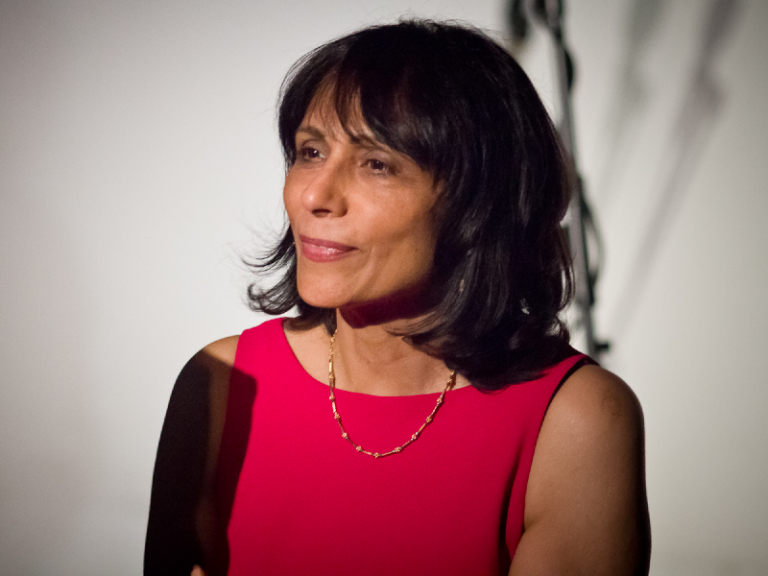 "From my Hindu background I knew that sharing food is a way of bringing people together to connect – it is a universal language which we all understand. We want to be a city where divides do not exist but where people of all backgrounds live harmoniously together. We hope through people coming together, this will strengthen our communities and build a better more united city."
What led you to found 91 Ways?
I founded 91 Ways because I wanted to celebrate the diversity in our city. Our city has 91 language communities but we don't get a chance to meet and this can lead to us thinking that we don't have anything in common with each other. But we when we get together, we find that we connect to the common humanity which exists between us and build common ground.
Over time, we have heard so many wonderful stories about people's heritage and culture and we have made friends, started a movement based on kindness, sharing and mutual understanding but we have also heard about people's challenges around food. Health issues and lack of food is a major problem in our city. We have food insecurity and food poverty has lead to some communities suffering persistent health issues over generations. So, we have included health resilience in our work – we have held cooking classes with elders, with children and keeping in mind the opportunity to break down barriers, we have brought different communities together and cooked recipes from all our language communities. 
What is your favourite experience that has come out of 91 Ways?
91 Ways is my heart – it is my happy place. I have made so many friends and been fortunate enough to hear so many wonderful stories. Hearing stories from refugee women about how they fled from their homes in fear, but how they are willing to share this, hearing stories from people about how their food reminds them of home, their families, their culture and their traditions. I love connecting people and seeing the friendships, the understanding which come from this. I like to see people smile, eat together, pass plates of food together and feel like they are in a friendship groups as they do this. I have made so many friends myself and I will always cherish these.
What is your favourite local restaurant?
I've been fortunate to eat in many high-end restaurants, but I always choose restaurants which are run by families, which have an authentic story and food to them and which are welcoming to me as a family member or friend.
What is your favourite food memory?
My memory of my childhood is one of continuous cooking going on in the kitchen, wonderful aromas, laughter and always an open door for anyone to come in and join us. Every weekend, we would cook snacks – crispy fried vegetable pakoras spiced with fenugreek, chillies and ajwain.  An assembly line of women rolling out the dough for samosas, filling the triangular cases with soft potato, peas, fresh coriander leaves and hot spices.  On special occasions, we would make batches of Namak Para – salty diamond shaped strips of flour mixed with cumin and pepper. These would be delivered to friends and family in small sealed containers .   All our snacks were eaten with fresh, zingy coriander and mint chutneys pounded in a humongous pestle and mortar or with home-made pickles – lime, ginger and chilli pickle was my favourite. And we always put out a plate of English biscuits – that was our attempt at being sophisticated! I was the youngest, so my job was to balance trays full of snacks and tea cups of hot sweet and spicy chai to serve without it spilling onto the saucers– I was in trouble if this happened! 
Spices featured heavily in our home, but not just for food but for health – every meal was accompanied by exhortations of – 'eat more turmeric, more ginger – it's good for you!'  And I've continued to love spices and write about them in my book "Spice Yourself Slim'.
Eliza Moreland
PROJECT MANAGER
"Bristol has been my home for nearly 18 years. I love to photograph it and walk around it as much as I possible, enjoying regular stops at many of the great independent restaurants and cafes we are fortunate to have in the city. Food features highly in my life – cooking it, eating it, talking about it, photographing it and sitting around a table sharing a meal with friends and family is one of my favourite things to do."
How did you get involved with 91 Ways?
My journey with 91 Ways started in 2016 when I attended their Peace Cafe as part of the Food Connections festival, there I enjoyed a delicious community feast and listened to Kalpna and community cooks share their food memories. I instantly recognised that this was a community of people that felt as strongly about the power of togetherness as I did and I knew I wanted to be a part of the movement they were creating. Since then I've been involved in some amazing and varied events, I've learnt from our community cooks as they prepare fabulously tasty food for our supper clubs and helped organise community cohesion events throughout the city. 
What I particularly love about my work with 91 Ways though, is the opportunities it has given me to meet people from different parts of our city. I have shared food and conversation with so many kind, interesting and inspirational people and I continue to learn so much about different cultures through these friendships. 
What is your favourite local restaurant?
It's too hard to pick just one favourite restaurant but my dream foodie day would probably go like this. Coffee and croissant at Hart's Bakery, Brunch at Masa + Mescal. Lunch at one of the restaurants down at Wapping Wharf or Bianchis. Pre dinner drinks would be at Kask followed by dinner at either Wilson's or Little French. 
What's your favourite food memory?
My father is Scottish and I was born there but we moved to just outside London when I was little. I remember many Burn's Night celebrations growing up. The piping in and the address the Haggis and the big knife plunging into it. It was so dramatic and these words.. "O what a glorious sight, Warm-reekin', rich!" still echo in my mind when I think about it. As a child, like many Scottish children, my brother and I were told the story of how Haggis are caught. How they are a really a small four legged creature that live in the Highlands. It has two legs shorter than the others so it can run around the mountains without toppling over. It can easily be caught if you jump out and surprise it causing into run in the opposite direction. Unbalanced it rolls down the hill and can be neatly collected to form the centre piece of your Burn's Night supper table. I guess the story was easier to stomach than the reality of our national dish! A sheep's stomach stuffed with its diced innards, onions, oatmeal, suet, salt and spices, all mixed with a stock. I don't know if it's my Scottish heritage, years of eating it, or the fact that it was washed down with wee dram of whisky (when I was old enough, of course!) but I have very fond memories of a plate of haggis , root vegetable, mashed tatties and neeps.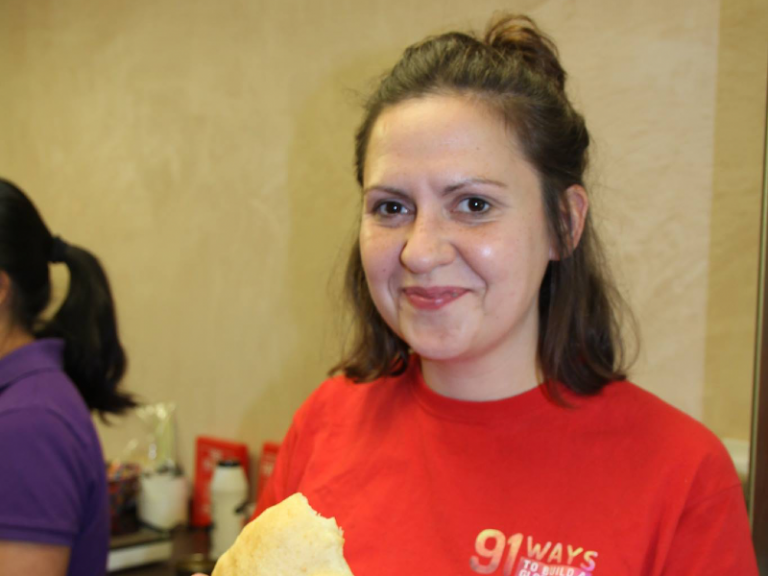 Harriet Wylie
Events Manager
"My two passions are food and community so I've followed 91 ways for years and always been inspired by the projects across Bristol.  I joined the team around 18 months ago as events coordinator.  I organise our supper clubs and help with community events across the city."
How did you get involved with 91 Ways?
I started volunteering with 91 Ways after seeing their events on social media.  I love the busy environment of the Supper Clubs, seeing different cooking methods and meeting new people. When a role came up I couldn't wait to apply and get more involved in the planning behind the 91 Ways events.
   
What is your favourite local restaurant?
My favourite Bristol restaurant is Flour and Ash for the anchovy pizza and polenta chips. The restaurant is very relaxed and I've often stayed long after finishing my pizza for another glass of wine and a scoop of ice cream.
Lockdown has made me realise how much I enjoy the quick bites and snacks. I can't wait to grab some falafel and hummus from Eat a Pita, a samosa from Rana's Dhaba or to pop into Source and get some focaccia, salami and cheese from the deli and walk to the nearest grassy spot to enjoy. 
What's your favourite food memory?
I have so many food memories from childhood as my mum always celebrated different cultural celebrations by cooking other countries food and she'd borrow traditional clothing from friends to teach us about other cultures.  I've tried to continue this into adulthood and love working with cooks from different communities and learning new methods and recipes.
Tamsyn Black
PROJECT COORDINATOR
"I feel very lucky to have grown up in Bristol – a city full of community, culture, and delicious food! My background is in events and festivals, and food has always been a huge part of my life, so working for an organisation that brings them together while creating positive change in the community is the perfect combination."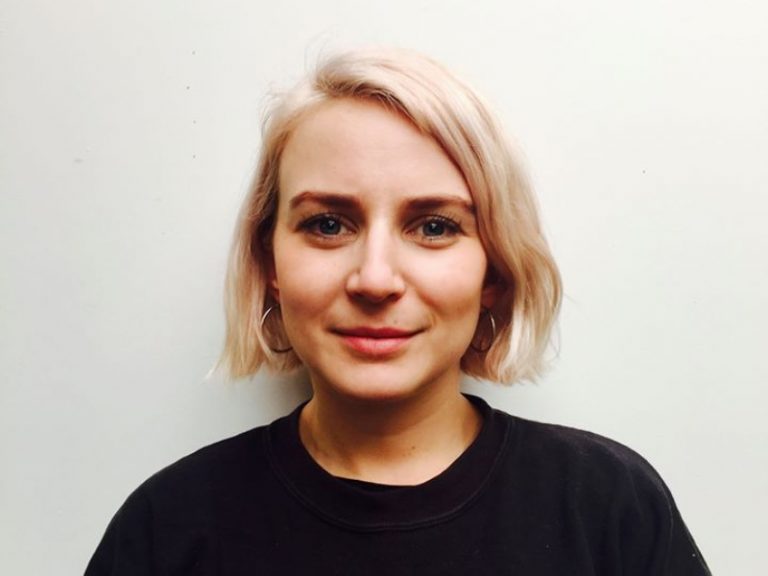 How did you get involved with 91 Ways?
I'm a fairly new addition to the team as I only joined in March – in fact I had one proper meeting with the team before we went into lockdown! I was already familiar with the work of 91 Ways through working on events like the BBC Food and Farming Awards and Bristol Food Connections, so it has been great to become more involved. 
What is your favourite local restaurant?
Bristol has loads of amazing independent restaurants – I just wish I could eat at them all more often! My go-tos include wraps from Matina in St Nicks Market, bimbibap from Tuc Tuck on the centre, toasted sandwiches from Emmeline on Stokes Croft, or curries from Suncraft on Gloucester Road. My favourite roast spots are Eat Your Greens which is an amazing vegan restaurant in Totterdown, and the Greenman which is a cosy little pub in Cotham. Not only is the decor amazing and the roast delicious, but you get offered a tray of Tunnocks sweet treats to pick a pudding from! 
However my favourite restaurants are the Bianchi's Group which includes Pasta Loco in Clifton, Pasta Ripiena in the centre and Bianchi's in Montpelier. On special occasions me and my friends go to Her Majesty's Secret Service for a cocktail (or two) and then to Pasta Loco and I always get the spaghetti carbonara – every time I say I'll try something different but it's so good, I just can't resist!
What is your favourite food memory?
I think nothing will ever make me feel as warm and loved as my mum's apple and blackberry crumble. Growing up we had some blackberry bushes down the bottom of the garden and a neighbour with an orchard that would give us leftover apples. So it was truly homemade! I love eating it fresh out the oven with chocolate ice cream, or cold the next day. I can't tell you the number of times my mum would go hunting in the fridge for the crumble leftovers, only to discover I'd already eaten it all…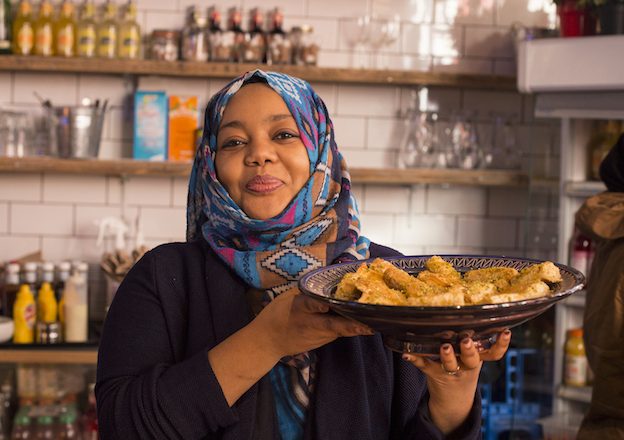 Negat Hussein
AMBASSADOR AND

COMMUNITY COOK
"My parents always had an open door policy in our home in Sweden. They'd often invite friends and neighbours, especially newly arrived refugees who lived alone, to come to our house and share food. My mother cooked a lot of Eritrean dishes and encouraged us to try things and to enjoy food and cooking.  When I moved to Bristol I decided to have the same open door policy and we often have visitors over to share food. "
How did you get involved with 91 Ways?
I was invited to 91 Ways first ever event, The Peace Cafe.  This was during the height of the war is Syria and I was working with a lot of women refugees at Refugee Women of Bristol.  The event was all about sharing food, culture and stories and it felt natural for the two groups to work together.  Since the first meeting I've hosted a supper club, run two events at the British Dal Festival and volunteered at and attended many 91 Ways events. I'm very adventurous so I love trying different food and discovering the different stories.
What is your favourite local restaurant?
I love the variety of restaurants in Bristol, but my favourite place to eat is friends houses as we feel relaxed bringing the children and sharing food and culture.
What is your favourite food memory?
I remember waking up at the weekend to the smell of roasted coffee (bun) and knowing we would be having a coffee ceremony at home.  This would mean my Mum would grind the fresh beans and boil them in a clay pot (jebna).  The ceremony could last hours with friends coming and going and drinking coffee from small cups (finjal), taking our time and enjoying being around friends and family and catching up.  I'm lucky in Bristol as my neighbour has all the kit, so we still get to experience a traditional coffee ceremony with our new friends in Bristol.
Samina Iqbal
COMmunity coordinator
"Food has always been an integral part of my life, growing up in a Pakistani household whereby my mother would share food with our neighbours and cook for family weddings. Taking inspiration from my parents, we often cook as a family, and eat with family and friends, getting together during Eid festivities and family birthdays. Food being an integral part of our lives, bringing people together."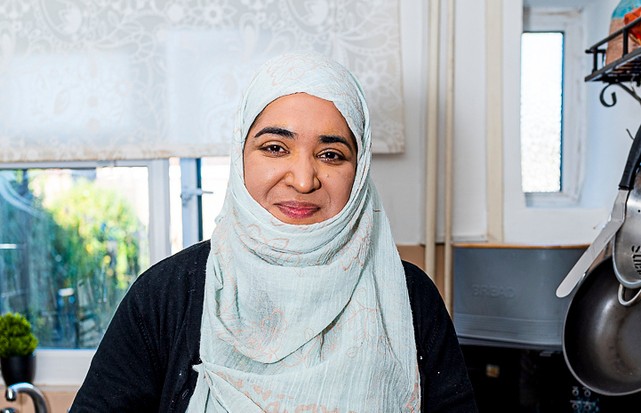 How did you get involved with 91 Ways?
I attended 91 Ways first event, The Peace Cafe, and I was inspired by Kalpna and the other community cooks, to bring the community together through food.  I was fortunate to attend as a volunteer at a supper club and I was invited as a guest community chef to teach families attending a foodclub over the Summer. 
During lockdown, I was able to fundraise and help provide foodpacks and meals to many organisations, from which I saw how food poverty is a concern in Bristol. I was therefore keen to work with 91 Ways as Community Coordinator.
What is your favourite local restaurant?
Bristol has an array of restaurants and we often enjoy eating Middle Eastern food and Chinese food if we go out.  Our favourite restaurant is Wusur Restaurant on Gloucester Road and Yakinori on Park Street.  If I am in town I like to eat from Eat a Pitta and desserts from St Nicholas market.
What is your favourite food memory?
One of my favourite food memories is when my mum would make a roast turkey infused with spices, roast potatoes and vegetables.  It was a time for the family to come together, as we all had a day off work.  It was my task to make pudding, which was often fruit cake and a chance for good catch up.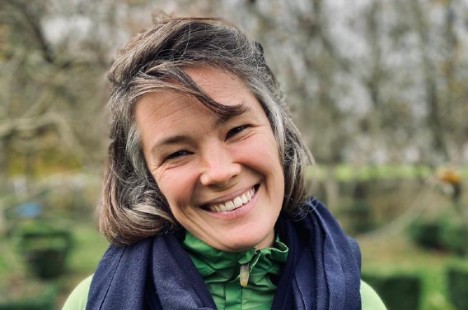 Sophie Burns
COMMUNITY COOrdinator
"The times we are living are extremely challenging in many ways, and I know the power of strengthening communities by cultivating networks of support and care is more important now than ever. As a facilitator I am passionate about the importance of bringing people together, as well as feeding and being fed in good ways. I am looking forward to working alongside people in the city that I love, and hopefully in regenerative and sustainable ways."
How did you get involved with 91 Ways?
I am involved as a community coordinator with 91 Ways, and will be focussing on identifying gaps in provision and building connections across the city with particular initial focus in South Bristol.
What is your favourite local restaurant?
I am very lucky to have some wonderful chef friends and love eating in their kitchens where we can laugh loudly and play silly games!
What is your favourite food memory?
My favourite food memory is putting loads of sugar on our cereal at grandma and grandad's! It felt like a special treat, and I loved the crunchy Shreddie's sweetness as well as the comforting feeling of grandma's spoons, bowls and tablecloths.