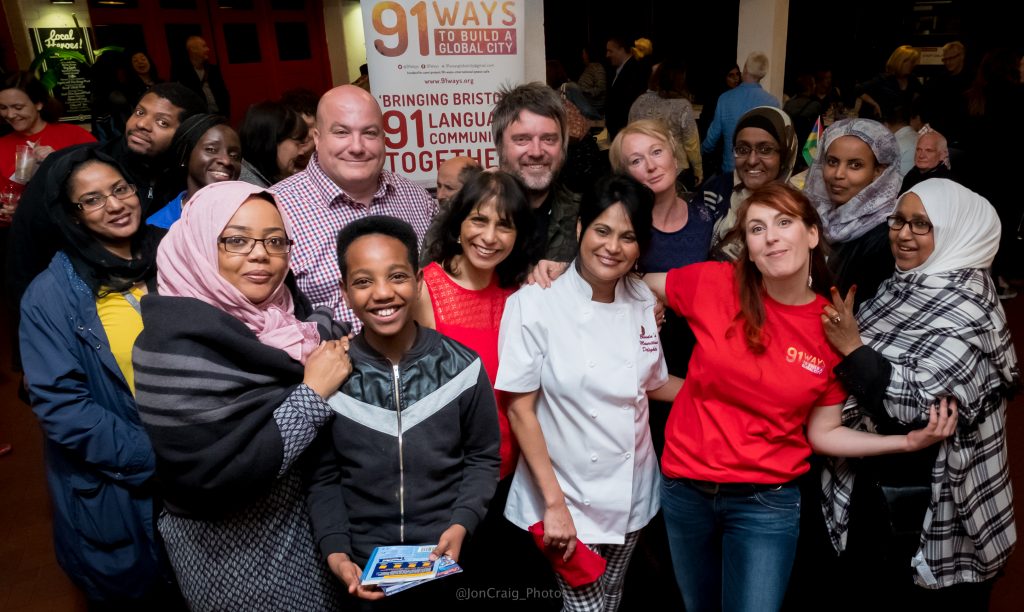 We are looking for a new administration whizz to join the team at 91 ways. We're looking for someone motivated with a flair for social media and good organisational skills who shares our values. If you're the right person for the role, please send a cv and cover letter to info@91ways.org by 5th April. Full job description below.
Job Title: Administration Assistant
Salary: £12 per hour
Location: Bristol, United Kingdom
Reports to: Founder
Type Of Employment: Part-time (10 hours a week)
Job Description
We are looking for a part time administrator to join our award-winning, charitable organisation. The role will involve working with the founder to help the charity to fulfil its annual commitments, with a focus on general administration.
You will also liaise closely with volunteers, supporters, and speakers, so applicants must be comfortable in social situations and demonstrate strong people skills.
What's on offer
Salary: £12 per hour
You will:
Provide excellent event and general charity administration and ensure appropriate recording methods are in place to evaluate success.
Be a central point of contact for volunteers; registration and co-ordination supporting events
Main Duties
General charity administration
This will include:
Work with the team to establish event objectives to ensure we communicate our key messages and maximise opportunities to grow our supporter base;
Communicate the events on social media;
Disseminate information about our events to the volunteers so they are able to deal with guest enquiries and support the events programme effectively;
Co-ordinate, arrange, and liaise with volunteers in the lead up to, on the day of, and after events. Planning the daily rotas and communicating volunteer roles on the day.
Manage income and expenditure budgets for all events.
Responsibility for health and safety and ensuring risk assessments are in place.
Maintain records of attendance figures, income and expenditure.
Measure success of event, looking at ROI and feedback to benchmark and improve events for the future and ensure best practice in all future processes.
Manage enquires, bookings and administration
Update the website, blog post and manage social media.
Person Specification
Essential Experience:
Experience of coordinating people, events, and activities.
Desirable Experience:
Experience of working within the not-for-profit sector.
Experience of working in food related areas.
Experience of managing operational risk, including how to assess and manage risk effectively. Knowledge of relevant Health and Safety, fire, security and emergency procedures
Experience of volunteer management
Essential Skills and Knowledge:
Excellent attention to detail
The ability to work in an efficient and organized manner, to prioritize work and plan time effectively
Excellent IT Skills – Word press / Mailchimp / Google Drive
Good understanding of audience segmentation
Track record in budget management and reporting
Experience in updating websites,
Personal Attributes:
Confident at communicating at different levels
Approachable, friendly and able to quickly identify solutions
Good team worker
A calm, flexible approach, with an ability to manage multiple demands under pressure, meet deadlines and handle last minute changes and constraints
Able to work to set objectives and targets and develop work plans
Enthusiastic, pro-active, flexible and highly motivated individual
A positive attitude to taking responsibility and being accountable
Flexibility to carry out weekend and out of hours work (flexible working given)
Share the aims and aspirations of 91 Ways