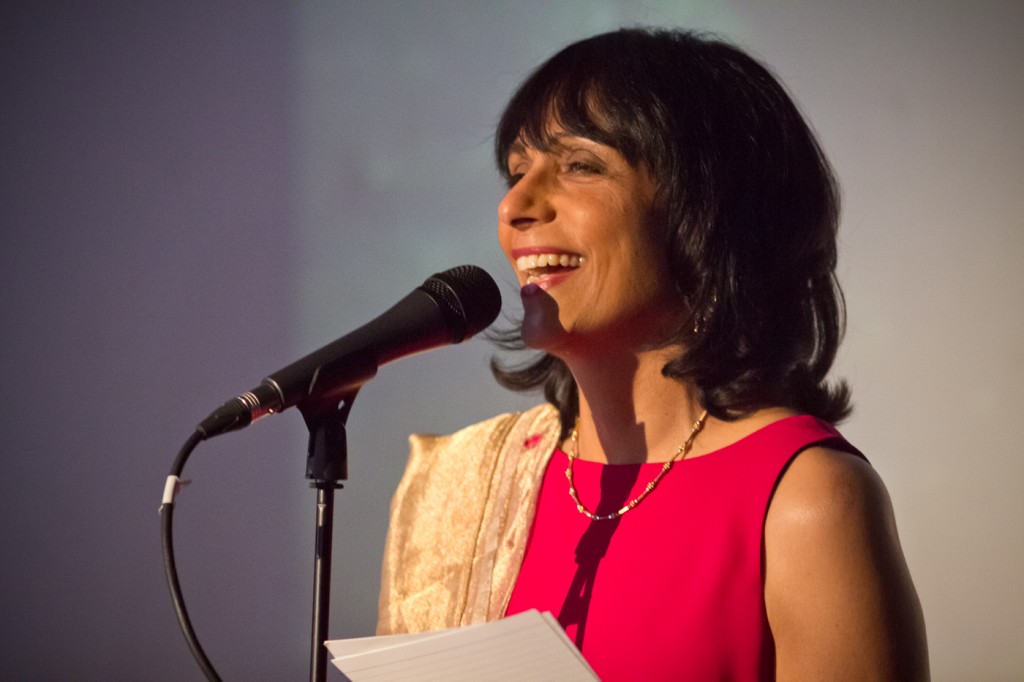 Founder Kalpna Woolf
91 Ways founder Kalpna Woolf is an award-winning ex BBC Production Head with a passion for healthy, flavourful Asian cooking.
All of us, says Kalpna, make something of a "food journey" during our lives as we move from our family home and start to absorb other influences. "Many older people in Bristol, brought up on traditional English meals, will vividly remember the first time they tried a pizza, curry or kebab – now staples of our diet – and remember how exotic it all seemed then to try foods from different countries'.
"The food I eat now has changed significantly from when I was a small girl growing up in Southall", says Kalpna. "There the ingredients of every meal were bought fresh every day from our local shops. And of course we cooked with ghee – which many of us have now exchanged for olive oil.
By aggregating and sharing the knowledge and memories of the people of Bristol, Kalpna hopes 91 Ways will create a modern social history through food as well as help all of us better understand how different communities live in a more connected global city.